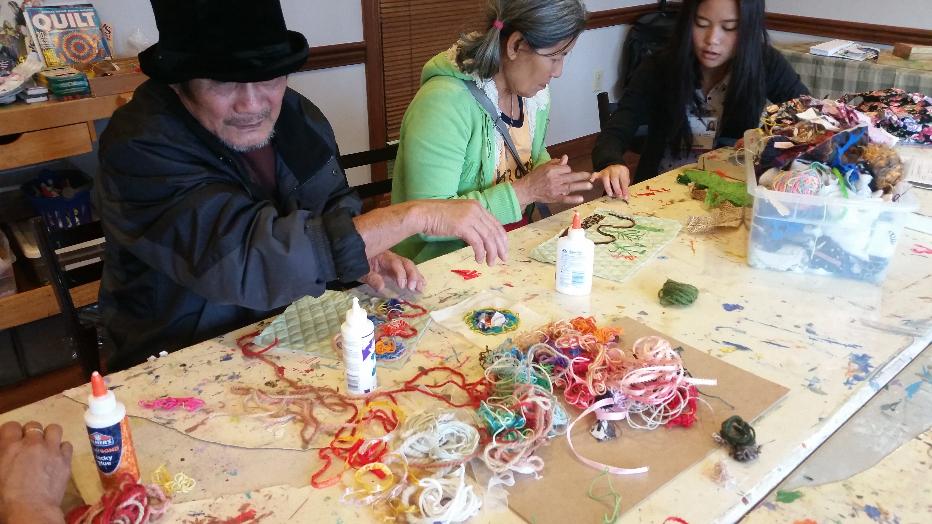 Art Therapy with refugees
Catholic Charities Refugee and Immigration Services and Art of the Soul Studio have partnered to provide art therapy to refugees relocating to the Indianapolis area. The art therapy program is funded by the Preferred Communities Program of the Administration for Children and Families/US Department of Health and Human Services. The art therapy program supports the commitment of Catholic Charities Refugee and Immigration Services in promoting human dignity by assisting refugees transition to a new community and empower refugees to achieve self-sufficiency.
Currently, Art of the Soul therapists conduct art therapy groups with refugees from Burma, Syria and Somalia. The goals of the art therapy groups include increasing independence and resiliency, improving stress reduction and relaxation skills and creating a sense of community and group cohesion. The artwork from this program varies from drawing, painting, printmaking, fiber arts and clay.
If you or your organization is interested in hosting an art show or helping to support the Catholic Charities - Preferred Communities missionplease contact us at jess.artofthesoul@gmail.com.